Destination
TRAVEL MISTAKES I MADE AND HOW YOU CAN AVOID THEM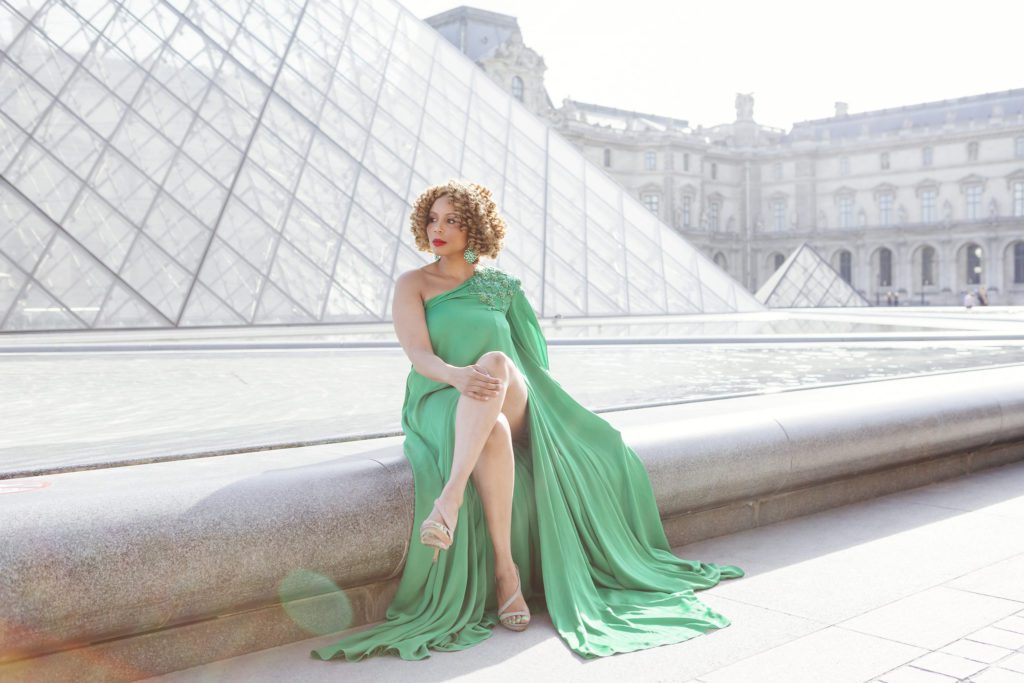 Musee du Louvre – Paris, France
Before becoming the savvy travel queen that I am today, I made some mistakes along the way or simply didn't know better.  Please allow my mistakes to serve as a lesson to you.  I failed so you could succeed by not repeating them. It may save you money, time and ease your travel woes allowing you to traverse the world like a pro!  
HERE GOES:
1. I failed to sign up for frequent flyer miles or hotel loyalty programs for about three years in my early travel days.   Most hotels and airlines have loyalty programs. It is FREE to sign up and you start earning points immediately.  These points can rack up pretty quickly to earn you free flights, flight upgrades, free accommodation and loyalty status changes.  Never leave miles/points unclaimed even when you don't foresee yourself ever using their services again. Chances are you might and the points will have started accumulating.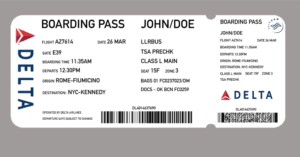 Wheels Up!
2.  Exchanging my hard earned cash at the airport's foreign exchange kiosks. What a rip off! Their services and fees are exorbitant.  Avoid at all cost unless it's an emergency situation and even then get the minimal amount. Try to get the foreign currency from your local bank if available prior to travel.  Your bank will have a favorable exchange rate and minimal fees. Use the ATM at the destination as another option.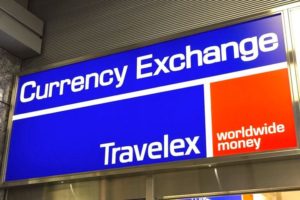 Abort mission!
3.  Paying foreign transaction fees on each charged transaction while abroad.  Get a travel credit card that waives such fees.  Use those savings towards a great travel experience. Look up AirBnB Experiences for some unique ways to get to know your destination.  Have you tried AirBnB? Click on the link to get $55 off your first trip or experience.
To find out which travel credit card is best for you go to Nerd Wallet for their comprehensive FREE side-by-side comparisons, smart calculators and straightforward descriptions of the pros/cons.  I suggest signing up for a card/s with great travel benefits and a sign up bonus.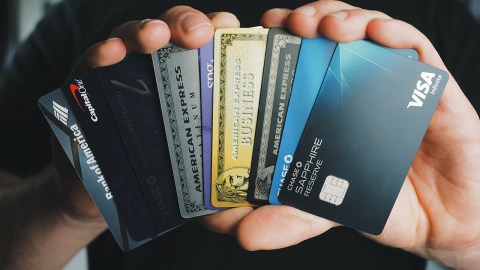 Take your pick…
4.  Failing to pay attention to local laws, regulations and cultural differences. While in Dubai, I ended up in a male only carriage on the train.   The stares were very uncomfortable until someone told me that I should have been in the cabin designated for women and children only.  Men do get fined fined for being in the wrong carriage. Pay attentions to your surroundings, signage etc. When in doubt, always ask. A small or insignificant thing you may do could lead to unexpected fines or even land you in a foreign jail! The last thing you want during your travels is to be locked up abroad.
5.  Falling for the broken taxi meter scam in Thailand. If you come across this, just get out and find another taxi with a working meter to avoid being overcharged.  Take Uber where available.  Use the Rome2Rio app to find out the fare in advance.  These unscrupulous drivers also have the habit of telling unsuspecting tourists that their hotel has been shut down or an attraction is closed and quickly offer an option to take you to an alternative hotel/attraction where they get a commission for bringing you there.   Do your research.  Not all vehicles marked taxi are legitimate either.  

Check in to your hotel using the mobile check-in app if available. The hotel's concierge can also assist with arranging for transportation. If using AirBnB, talk to your host and find out your best transportation options.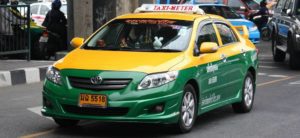 "Taxi!"
Keep in mind that the locals, vendors, taxi drivers etc., will know you are a tourist.  No matter how hard you try to blend in, it will still be obvious.  If you must purchase anything or pay for services in cash, try to have the exact change. If not, know the local currency fairly well.  Vendors will give you fake bills for change as you haven't mastered their currency yet.  This was pretty common in Colombia.  Using the counterfeit bills could get you in trouble including arrest.
6.  Luggage! Where do I begin? If checking in your luggage, make sure the suitcase material is not porous.  Your checked luggage will be mishandled by airline staff no doubt.  It's no secret.  I once arrived at my destination to find my suitcase drenched in coconut oil from someone else luggage.  It ruined most of my clothes! I suggest hard case luggage.    Also pay attention to the terrain at your destination.  A rolling suitcase will not work on cobblestone. You will be frustrated hauling your luggage in areas with no escalators or elevators.  In Mykonos, I had two rolling suitcases and had to carry them up 64 steps, each suitcase at a time from the furthest the car would go:( If you must have a rolling suitcase, get one with all-terrain wheels.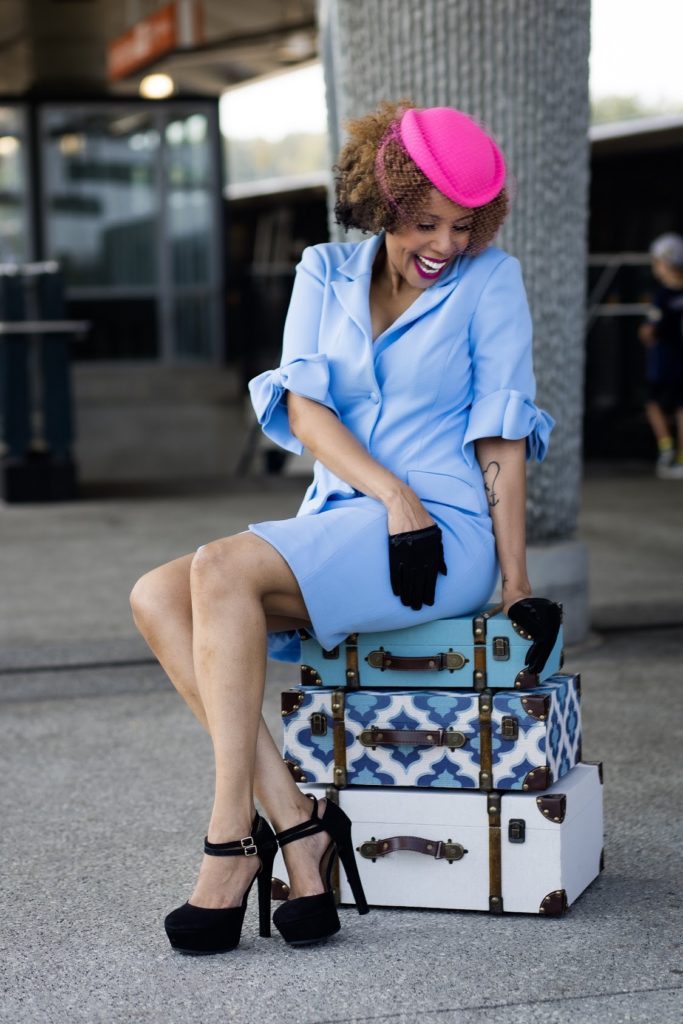 Vintage Travel Style Vibes *not how I actually travel*
7.  Having no TSA Pre-Check/CLEAR or Global Entry.   Most of these come as a free benefit of having certain travel cards.  I wasted so much time in lines clearing customs or just getting through security nearly missing flights or a connection.   I now breeze through customs like a boss!
No Global Entry, no problem! Sign up for Mobile Passport which is a FREE mobile app that enables US and Canadian passport holders entering the United States to submit their passport information and customs declaration form to U.S. Customs and Border Protection via smartphone or tablet and go through the inspections process using an expedited lane. Works in 29 airports across the USA.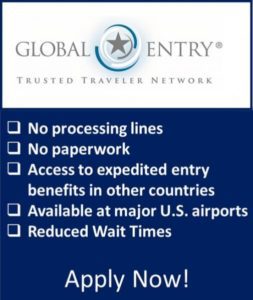 No Global Entry?! No problem… download Mobile Passport App
8.  Lack of travel insurance on long term travel. Luckily for me, nothing did happen in that year of slow travel but I was anxious about the 'what if' at times.  The one time I did have travel insurance, everything that could wrong actually did!  Thankfully, we were able to get compensation for the extremely delayed flights, hotel accommodation, missing luggage, but that didn't make up for the fact that we missed a vow renewal ceremony in Bali as a result.  Always get travel insurance when traveling outside of your health insurance network.  Determining whether travel insurance is worth the cost or not comes down to how much you stand to lose on a trip – either from a cancellation, a travel delay, a trip interruption or a medical emergency while on your trip.  When in doubt always get it! Better safe than sorry.  You can't put a price on peace of mind.  Shop here for the best quote.
Travel Insurance. Don't leave home without it!
9.  Avoid fake Wi-Fi hubs.  When traveling most tourists are excited about free wifi for many reasons.  It gives us internet access that we can't do without while away from home.  My phone was hacked while using a reputable hotel's public wifi connection in Mexico.  Most unsecured public wifi can be dangerous.  Use secured connections if possible or encrypt your online activity using a VPN (Virtual Private Network).  I travel with my Skyroam Solis global hotspot that is safe, secure and reasonably priced.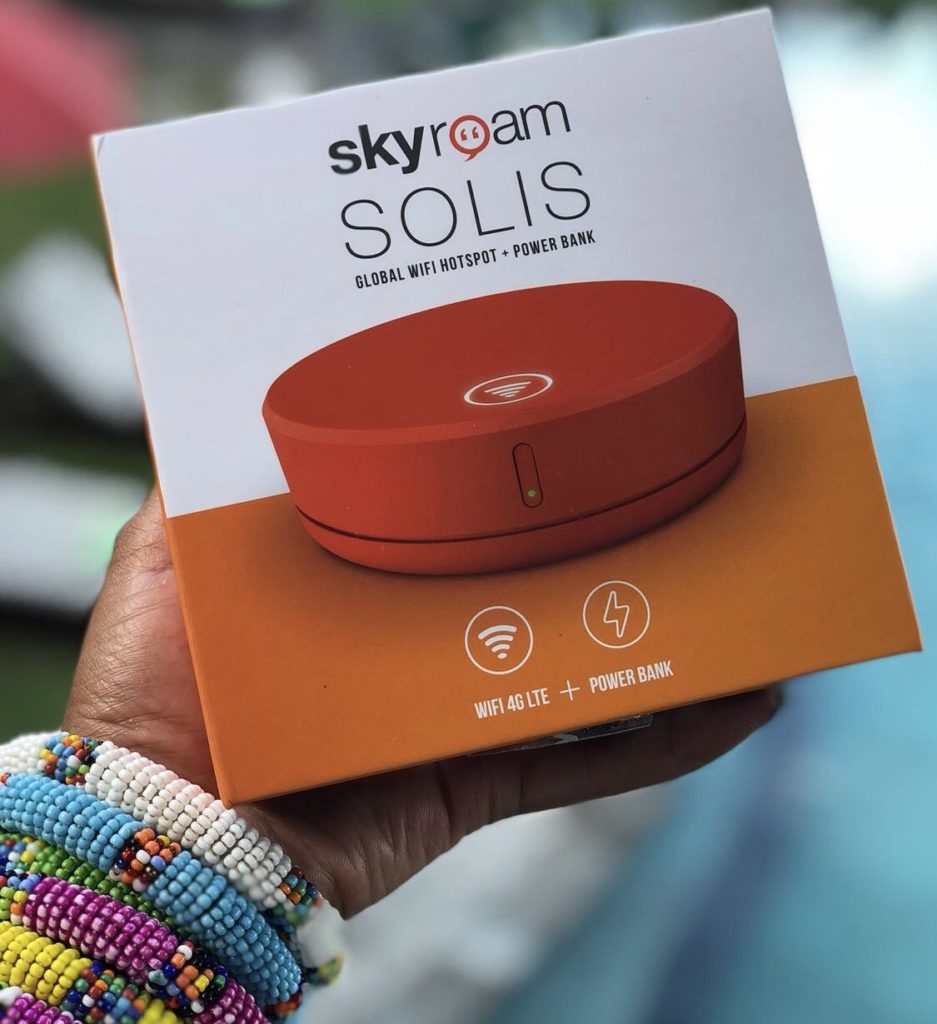 Use my code SALLYG1O to get 15% discount on your new Skyroam Solis hotspot.
10.  Failing to listen to my instincts – If something doesn't feel quite right, it probably isn't!  I failed to address some concerns I had with a male masseuse in Bali that led to sexual assault:( I detailed it on a previous blog post here.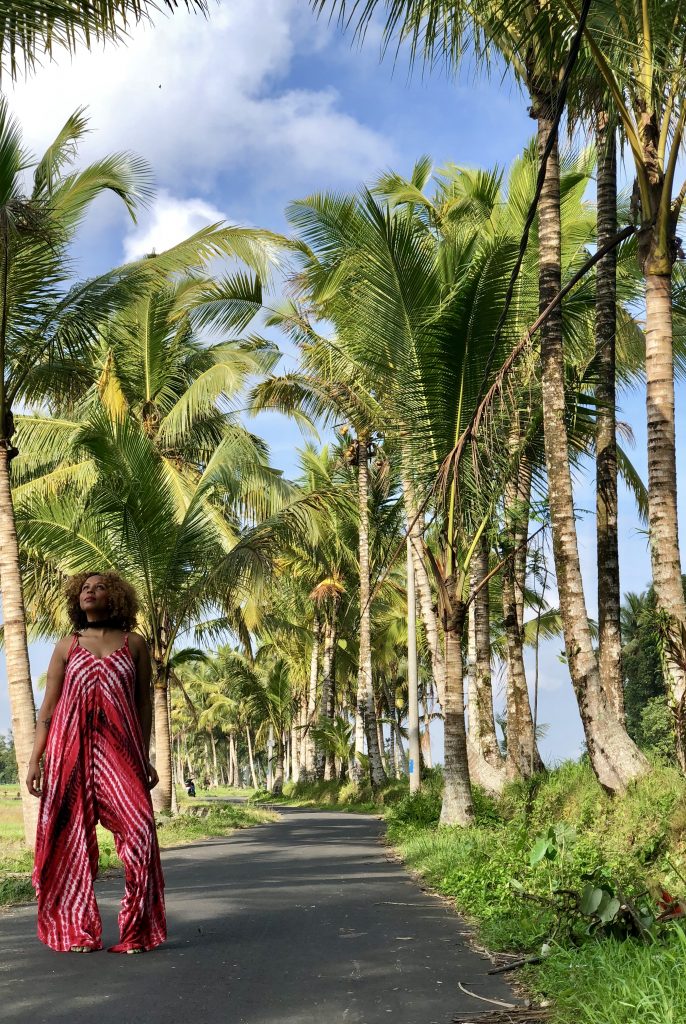 Tropic like it's hot! Bali, Indonesia
11.  Even the most savvy of travelers fall short at times. With all my experiences traveling solo around the world and being as organized as I am, I over looked a very important travel detail once.  A yellow fever card was required for my entry to South Africa.  Had I been traveling from Atlanta directly to SA this would not have been an issue. It became a problem because I had been in Nairobi, Kenya for about a month prior to the trip to SA.  Kenya is a WHO designated country with risk of yellow fever virus (YVF) transmission and travelers from such countries are required to present their current and valid International Certificate of Vaccination as approved by the World Health Organization (WHO) before boarding.
I found out about this at the airline counter while trying to check in.  The desk agents sent me to Port Health Services at the airport to get the vaccination – the kicker was, the vaccination has a 10 day period to become effective.  This rendered my travel plans useless as I could not make my flight.  I had prepaid for the flight, accommodation and many amazing excursions.  I never made it to South Africa.  Still haven't.  As disappointed as I was, I'm glad that I was turned away while in Nairobi.  A friend of mine made it to South Africa and got detained then deported for lack of the yellow fever card upon arrival in SA.
I have learned to utilize the Smart Traveler app for important travel requirements. I check it three times for good measure.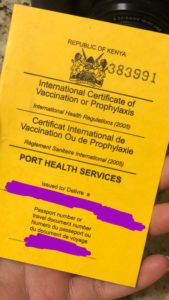 Lifetime yellow fever card.  Part and parcel of my travel documents now. Not taking any chances again.
12.  Time Share presentations – avoid at all cost.  Ain't nobody got time to waste sitting through an hour or two for a presentation in exchange for mediocre perks!  I have known this for a while but still fell for it in Cabo San Lucas, Mexico.  The staff at the resort I was staying at warned me prior to arrival to avoid speaking to anyone (sales people) at the airport upon my arrival. I didn't need to speak to anyone as my airport transfer was already arranged and someone with a sign bearing my name would be awaiting on me.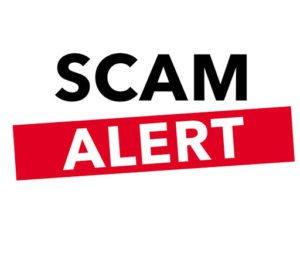 Fool me once…
I got lured in by a gentleman who offered to provide multiple perks for free – transportation to & from my resort to theirs, free breakfast, dinner cruise, ATV rides, beach horse back riding and two bottles of their finest tequila in exchange for a visit to their resort. He claimed it was a new resort and they wanted to get people there to check it out with obligation – nothing is ever really free!  As a blogger, this isn't uncommon – brands usually request a blog post or social media post for publicity.  It wasn't until I arrived at that property, that I realized it was the classic Time Share sales strategy that I had successfully avoided over the years!
I took a tour of the property since I was already there.  The used-car sales man tactics that came later to get me to commit to a time share turned irritating. I was clear that I was not interested but they kept pushing for 2hrs trying to convince me that purchasing a time share was in my best interest.  I had to be stern in the end as they wouldn't let up.  Turns out all the perks they had promised were just bait to get me there.  To be honest none of the perks they had offered were important for me. Heck, I don't even drink tequila! I wasted two hours and they ended up cancelling the booked dinner cruise & excursions without my knowledge.  I showed up for the dinner cruise with my voucher in hand only to be told that the boat had "broken down".  Yeah! Likely story.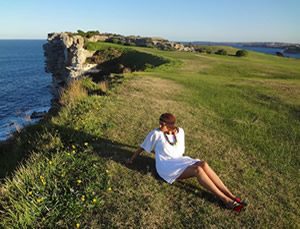 Reflecting on lessons learned…